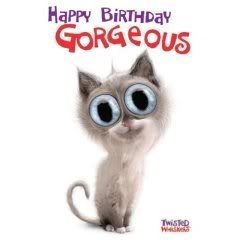 Glitter Graphics & Comments
Hi everyone.
Today is the birthday of my bestfriend ever, a special person from my hometown which has the nick name "Society Reject".
Happy Birthday S!
I wish you all the best in this world!
We just talked on the phone for a couple of hours. It´s been some time since we last talked but this person is often present in my thoughts. Life has this things...we meet and talk when we can.
Anyway, if she comes to visit Night Clicks, I hope she reads this post :)
I couldn´t help blogging about it, I´m so happy we talked today. She´s a great friend and understands me well. She knows me since I was a child and, although we live in different cities, we´re still friends. You know the feeling, you´re understood and you can be yourself, real friendship that´s what it is :)
HAPPY BIRTHDAY SIS!