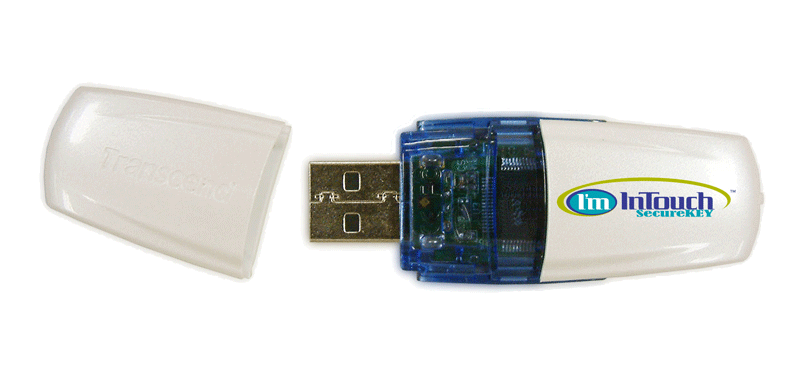 Some years ago, if I told you that you could access your home office PC from other computer, anywhere, anytime what would you say?
Probably, you wouldn´t belive me or you would think I was joking but today´s technology allows you to do it with a simple USB stick.
The SecureKEY is a USB flash drive with special software stored on it that when plugged into the USB slot on any PC, will automatically allow the user to take remote control of their home or office PC using the I'm InTouch remote access software.
This USB system works in a simple way. The user installs the I'm InTouch software on the PC they want to access remotely and then plugs the SecureKEY into that computer for activation which stores their login information on the SecureKEY. This process only needs to be done once. After activation, the user can automatically take remote control of their PC by inserting the SecureKEY into any PC with a Internet connection.
The SecureKEY is safe to use, it acts as a physical authentication tool so no remote access is possible to the user's home or office PC unless the SecureKEY is used. Even if an user's login information is robbed,
remote access
will not be possible since the hacker would not have their SecureKEY. This tool is also very easy to use. Once the user used the USB once, no longer needs to remember their remote access login information because it is stored on the SecureKEY and login is automatic. The SecureKEY also includes 1GB of storage space. You can get more information about this useful tool at: http://www.01com.com/secure.